<![if !vml]>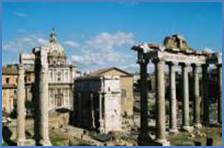 <![endif]>
InfoSENTRY After Action Reviews to Document Lessons Learned in a PeopleSoft® Enterprise Resource Planning Implementation
InfoSENTRY has developed a formal procedure for capturing, documenting, and implementing lessons learned in all sizes of information technology (IT) projects. Based on processes honed over many years by the U.S. Army, InfoSENTRY's After Action Reviews (AARs) assist clients in improving their management and technical processes throughout an IT project's life cycle.
As part of an effort to recalibrate a $15+ million PeopleSoft® project that had reached the user acceptance phase, InfoSENTRY structured a set of AARs to assist in improving the processes of acceptance testing and modifying the system for use in general accounting, budgeting, payroll, and human resources (HRMS) applications. InfoSENTRY structured and conducted the initial set of AARs, documenting the business and technical processes that were working well and should be retained in subsequent test tasks. InfoSENTRY's AARs also uncovered and documented processes in need of improvement or replacement during the user acceptance project cycle. InfoSENTRY also taught the client how to use the AAR process so that the institution could conduct its own AARs in the future, to document lessons learned and to build the lessons into its overall continuous process improvement effort. The organization has adapted the Lessons Learned/AAR procedures employed in the ERP project for use in numerous other non-information technology projects.
InfoSENTRY is an independent consulting firm with no business agreements, consulting arrangements, or joint marketing agreements with hardware or software vendors.
PeopleSoft is a registered trademark of PeopleSoft, Inc.